Welcome to the official blog of Registrar & Share Transfer Agent. This blog is dedicated to keeping our investors, clients and readers acquainted with the latest happenings, news, and updates of the investment (shares, stocks & mutual funds) industry. In addition, we will also share occasional tips and guides about things like investment portfolio management, role and duties of an RTA, and other related topics.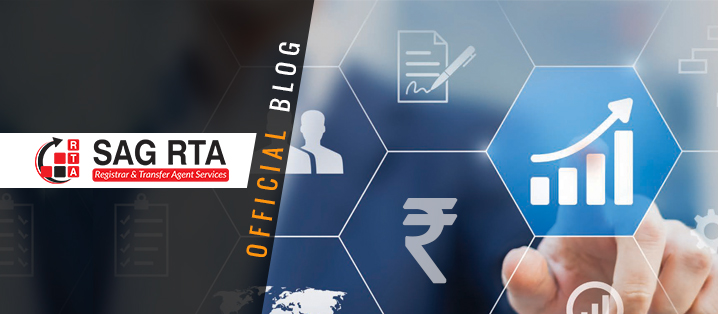 So, keep reading and feel free to share your valuable suggestions and views through the comment section.
About Us
We, SAG Infotech Private Limited, are Rajasthan's first category 1st Registrar & Transfer Agent who under the license provided by SEBI deliver high-quality and profitable RTA services to investment clients and firms throughout the country. The company holds the capacity as well as rights to provide various investment agent-related services to suit the requirements of its clients. Our service portfolio includes but is not limited to dematerialization of securities via CDSL/NSDL depositories, dividend payout through ECS transfer, Transfer of Securities and Investor Record-keeping, among others.
Registrar & Transfer Agent Services can be hired by Mutual Fund houses and Investment Companies across India to provide related services to their investors and clients. As a registered R&T agent, we manage investors' portfolios, make required changes on a timely basis, create and submit regulatory reports, keep and manage investors' records and payout dividends.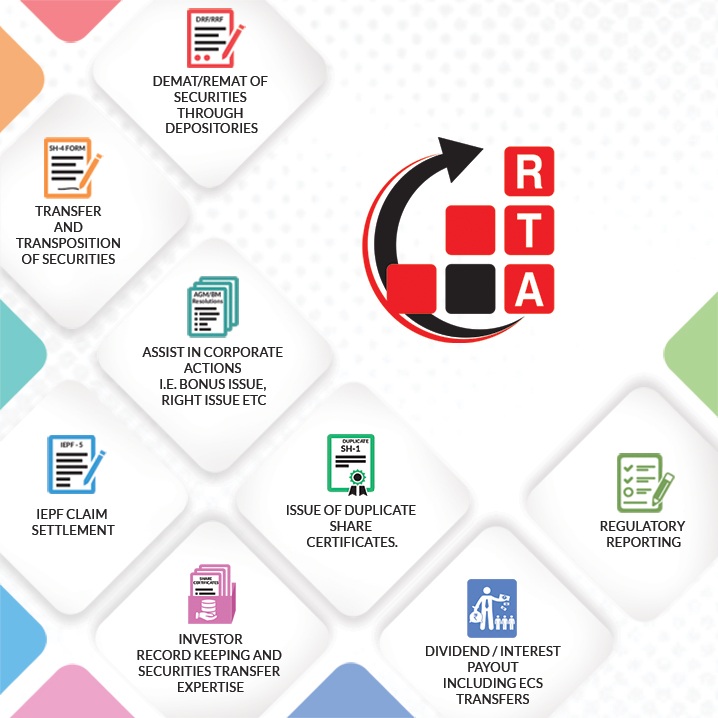 Following RTA (& Investment) Related Topics are Covered in This Blog
Filing Affidavits Forms with RTA
R&T Agent and Its Services
Filing of various Affidavits with Registrar & Transfer Agent
This section provides information along with step-by-step guides to the filing of official affidavits for requesting changes in any information, such as address or signature, in your investment portfolio.
Things You Need to know about R&T Agents and Services
This section covers articles about the roles, duties, and services of a Registrar & Transfer Agent (RTA). This is particularly useful for new investors and mutual fund companies who are not very familiar with the importance and benefits of RTA services.