Issue of share on preferential basis and issue of share right basis both come under the Section 62 of the Companies Act, 2013 and also in the Companies (Share Capital and Debentures) Rules, 2014 and Companies (Prospectus and Allotment of Securities) Rules, 2014.
It is a professional and validated invitation for the existing shareholders for the right issue of shares for the extra purchase of new shares with the proportion to the already existing shareholders.
In contrast, the preferential allotment is a fresh issue of shares by the company in bulk to individuals or even the venture capitalists at the fixed price. Also, note that the company looks out for strategic investors in the company and makes a preferential allotment to them.
It is also open for the financial institutions, venture capitalists, promoters, and existing stakeholders for a hike in the stake in the company.
The company gives the power to the stakeholders for a higher allotment and creates a value addition.

Let's discuss both types of share issues as well as their differences in detail here.
What is the Rights Issue?
This is a type of share allotment under which a company offers its existing shareholders an opportunity to buy additional shares, in proportion to their shareholding, at a discounted price than the market rate.
Benefits of Rights Issue:

What is Preferential Allotment?
Preferential allotment refers to issuing of shares or other securities, such as equity shares, partly or fully convertible debentures, and any other securities that could be converted into equity shares at a later date, by a company to a specific person or group, on preferential basis.
Under this type of allotment, bulk shares are allotted to a preferred group of people. This option is suitable for institutional shareholders who want to buy large amounts of shares of a company. These can be groups of individuals, venture capitalists, companies, or any dedicated personnel from a company.
Benefits of Preferential Allotment:

If you need professional help or consulting for share issues, buyback, Rights issues, preferential allotment, and other Registrar & Transfer Agent Services, feel free to contact SAG RTA.
Rights Issue Vs. Preferential Allotment: Difference Explained
Now that you have a general idea about the Rights Issue and Preferential Allotment, let's now talk about the various differences between the two.
As we already mentioned before, the main difference between Rights Issue and Preferential Allotment is that Rights Issue is offered to the company's existing shareholders.

Now, let's talk about the Procedure for Rights Issue and Preferential Allotment
What is the Procedure for the Rights Issue?
Following is the step by step procedure for Rights Issue: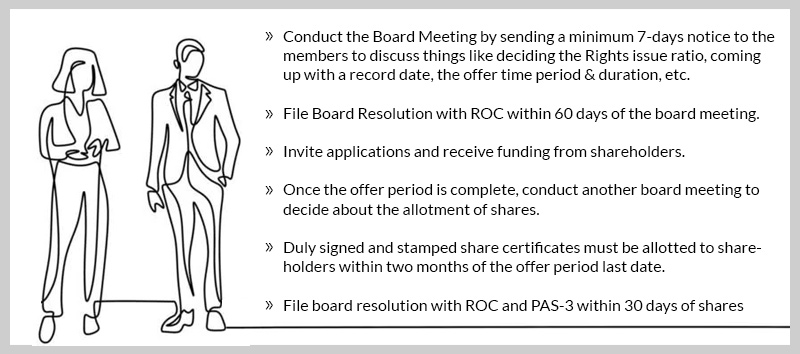 What is the Procedure for Preferential Allotment?
Following are the steps to Preferential Share allotment: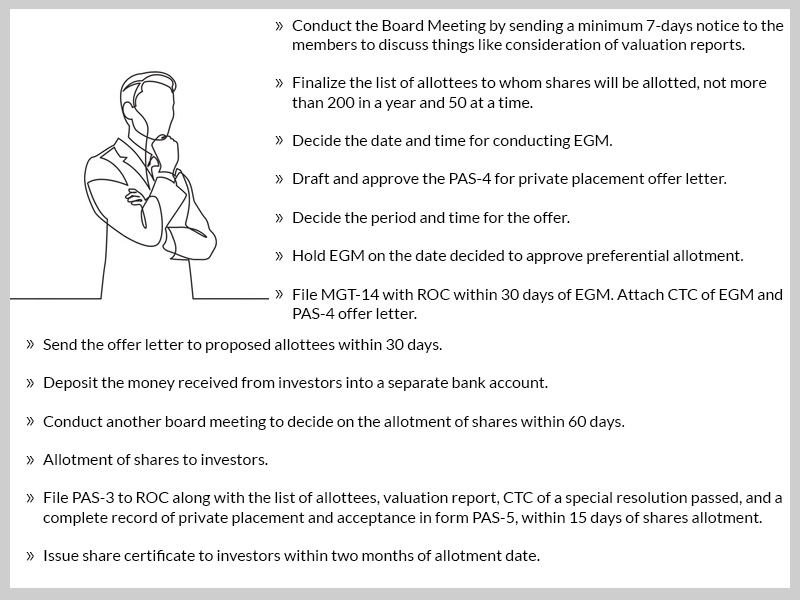 Here we have clarified the differences between Rights Issue and Preferential Allotment, along with the step-by-step procedure for both.